Greencroft Goshen Stories
Dorothy's Story: To Learn through Exposure
An Article Written by Dorothy Yoder Nyce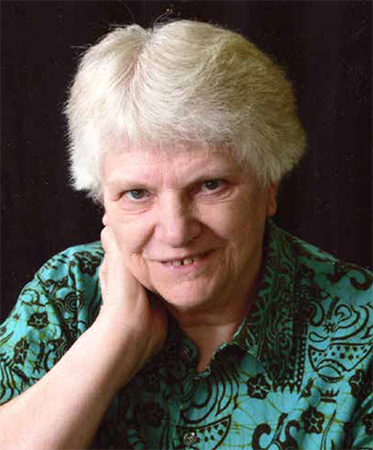 Having lived at Greencroft Goshen for five years reflects but a small part of my life. Having lived in India as a student, teacher, parent and hostess, plus completer of MDiv (Master of Divinity) and DMin (Doctor of Ministry) degrees. My personal library reflects a love to learn; my parents both graduated from Hesston College in Kansas; I grew up in Iowa.
After graduating from Goshen College, I taught a year where I had attended, Iowa Mennonite School, before marriage and a year as head resident of GC's Coffman Hall dorm. Then I taught in my major and minor areas (English and Physical Education) plus was a dorm parent for junior high school girls at Woodstock School in the Himalayan foothills of north India from 1962-65. Later (by that time having raised two daughters to high school and college age), I had assignments for two separate semesters at Kodaikanal International School in South India teaching religion courses and with dorm duties (8th to 12th grade fellows and consultant for dorm parents). Later still, I served most of a year with the Women's Studies and Ecumenical/Interreligious departments at Gurukul, a Lutheran seminary in Chennai, South India. With international staff and students, cultural adjustments, hillside towns, and a major city of six million residents—such experiences distinctly differ from living in Goshen, IN.
To learn through exposure to India, its religions (notably Hindu, Sikh, and Buddhist), foods (diverse curries, breads and sweets), transportation (especially third class trains; with no car to drive), holidays, history, and human distinctives of race, location, job, and finances, shapes a lifetime. Friendships become life-long "family." Shopping in Delhi reflects adventure. Books read take the imagination to new vistas. From meeting the Dalai Lama, to seeing the Taj Mahal by moonlight or on a summer's day in 120-degree temps, to vacationing on a houseboat in Kashmir, to removing shoes on entering distinct Hindu temples, to being hosted by missionaries in Dhamtari, Bihar, or Jagdeeshpur, I adapted or became attached to India.
In return for received cross-cultural "gems," and with husband John increasingly aware of best spices for which meat or veg (that I often chopped), the privilege was ours to host South Asian students (from India, Nepal, and Sri Lanka) enrolled at Goshen College. Understanding why they missed their mothers' cooking, how they longed to share Asian anecdotes, what matters to foreigners making adjustments, we shared their need for kinship. I continued to learn from them, from India Today (like Newsweek), from return trips to Asia. During a trip in 2012, we had meals or overnight stays in India with families of twenty students who had been graduates from Goshen College.
Following assignments of major written papers during seminary training, I realized that research followed by writing offers personal satisfaction. I value excuses to search in libraries. To learn from worthy content then prompts me to tell others the innate writer or teacher. I taught "Bible and Sexuality" at Goshen College for multiple years. Mother also communicated well, whether debating as a college student or teaching adult Sunday School classes for over fifty years. My daughters write well; a sister of mine with a PhD in Creative Writing surpasses the rest of us.
Writing is work; needed revising takes time. My writing includes nine books (the most recent titled Decades of Feminist Writing), over fifty published articles, a half dozen booklets, folders of articles on particular themes. My final DMin degree paper is titled "Dialogues to Foster Interreligious Understanding. Respect for world religions" has led to my starting a women's group that meets at the Goshen Public Library called Interfaith Inquiry. Little about writing occurs at Greencroft. Readers interested in my web site, see: dorothyyodernyce.com for topics like: Feminist/Women, India, Interreligious, Scripture.
Living at Greencroft provides safety, convenience, and the benefit of having "down-sized." While I wish for more expectation or recognition that many residents bring depth of background (not only that we are "old" and known for stereotypes), the fact of ageism becomes clearer when experienced. Needed attention to health issues does become more obvious. I am grateful for the choice of location on campus, clearly those of us living in courts continue to be engaged beyond campus as with church, community events, and most friendships. While depending on our own cooking, transportation, and even library, admittedly I value game night with neighbors in Walnut Court and the fine opportunity to raise veggies with other gardeners in our duly watered Greencroft plots!
More Stories