Greencroft Goshen Stories
Resident's Dream to Visit Zoo Realized
Margaret Metzler has lived in Goshen, Indiana for over 25 years, but has never gotten the chance to visit the Potawatomi Zoo. When we received her application for the Dreams Program, we knew we had to find a way to make her dream of visiting the zoo come true.
Along with her sister Lydia and her friend Geraldine (both of whom are Greencroft Goshen residents, too) Margaret took the Greencroft shuttle bus all the way from Greencroft Goshen to South Bend and finally visited the zoo. Potawatomi Zoo staff were incredibly kind, and we especially appreciated the time and care Margie took in guiding everyone around. On top of all that, the zoo even created a special moment for Margaret, Lydia, and Geraldine to get up close and personal with Masamba the rhino!
Margaret said, "Petting Masamba sure feels different from my cat!"
A big "thank you" to everyone who made this trip possible, especially all of our new friends at Potawatomi Zoo.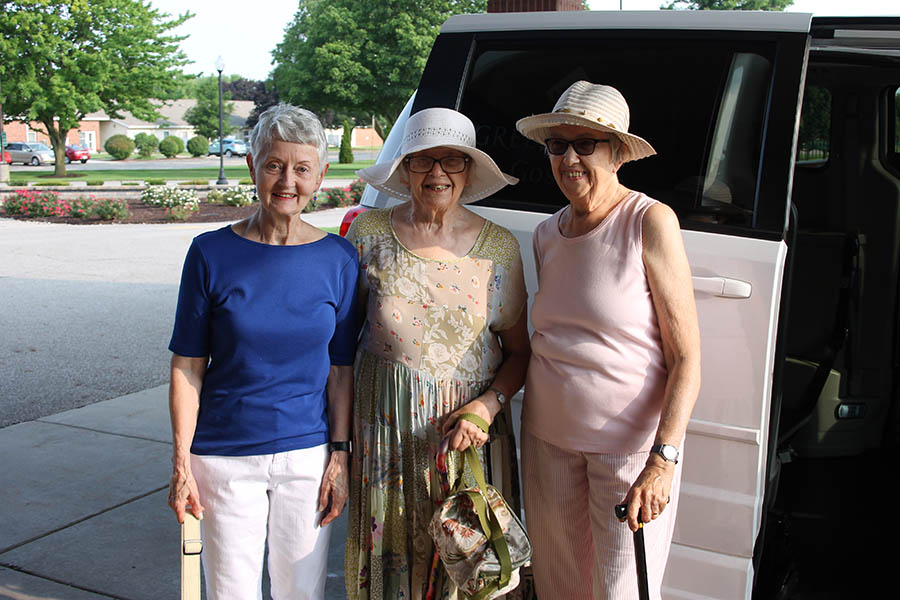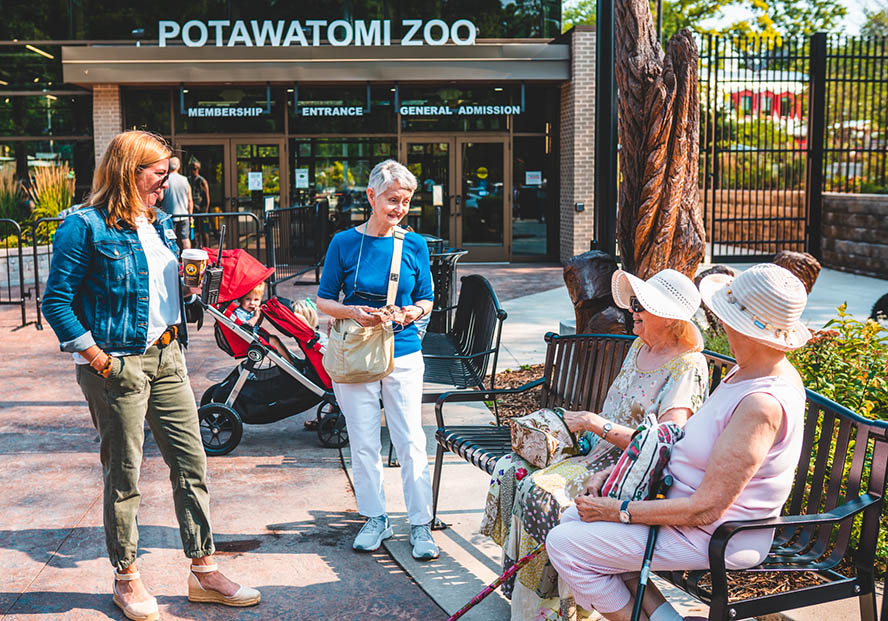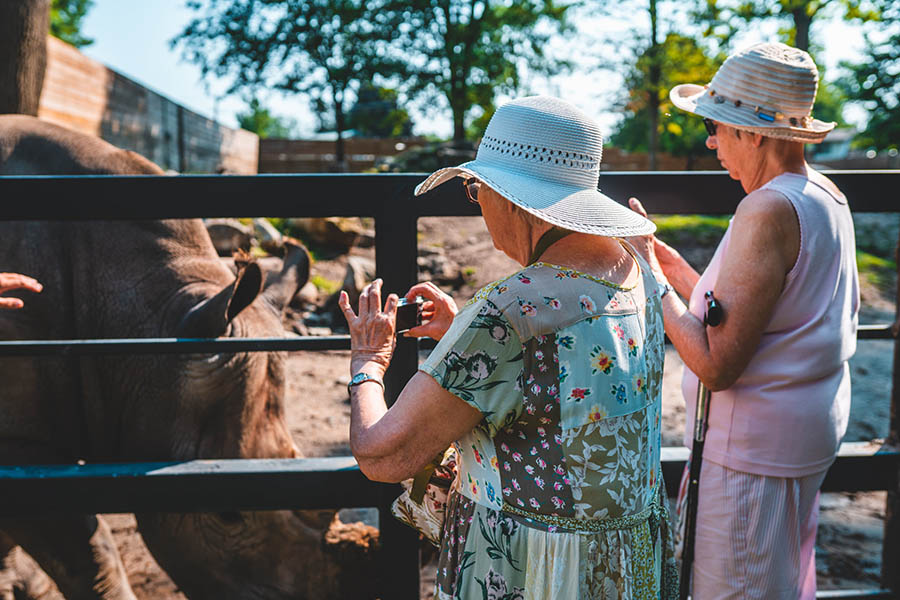 More Stories