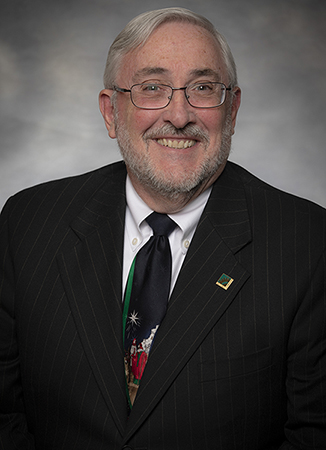 As a faith-based non-profit organization, our highest calling is to be with our residents as our God expects of us. Jesus Christ was an example to us and demonstrated to us that we need to walk with our neighbor, where they are at and be a companion on our neighbor's journey.
Our mission statement identifies some unique elements of living in one of the Greencroft Communities campuses. Four core elements in our statement set us apart from other organizations. These are creativity, contributions, challenges and for all.
We desire that our residents live life with a fresh and invigorating spirit. Life does not end when one "retires." Life is just beginning in the encore years, those years to recreate oneself and experience things not experience before. We celebrate our residents' creativity with a variety of programs; Creativity is Timeless contest, our resident dream program, the Life-Long Learning Institute. These are a few of the ways we strive to inspire creativity among the people that live with us.
We desire that our residents inspire a richer world, than the world handed to them. Many of our residents volunteer hours of time to improve the quality of our cities: in our hospitals, in our schools, in area non-profits, and in our communities. These activities include being a greeter at a local hospital, receiving goods for a resale store, welcoming guests at a local non-profit, helping students read, and serving other residents by assisting them in eating. Our residents have a unique quality of giving back to make our world a better place.
We desire our residents to receive quality services at our levels. Residents move onto one of our communities and know that if they need services, they can receive them. As we age, we may need someone to aid us with bathing, dressing, or caring for an injury. Our communities are designed to allow for aging in place and moving to other settings that better meet our physical needs. When the challenges of aging become a reality, our communities are there to provide residents with options to meet their changing need.
From our earliest day, Greencroft Communities have been designed to be there for people of all economic means. We were the first Mennonite organization to join in partnership with the Department of Housing and Urban Development in the mid-1960s. Since that time, we have expanded our service offering and over services to the residents from a variety of backgrounds. Our residents have found ways to live in harmony and to live in community with people from a variety of walks of life.
Peace,
Mark King
CEO, Greencroft Communities