Getting Herself Back to Normal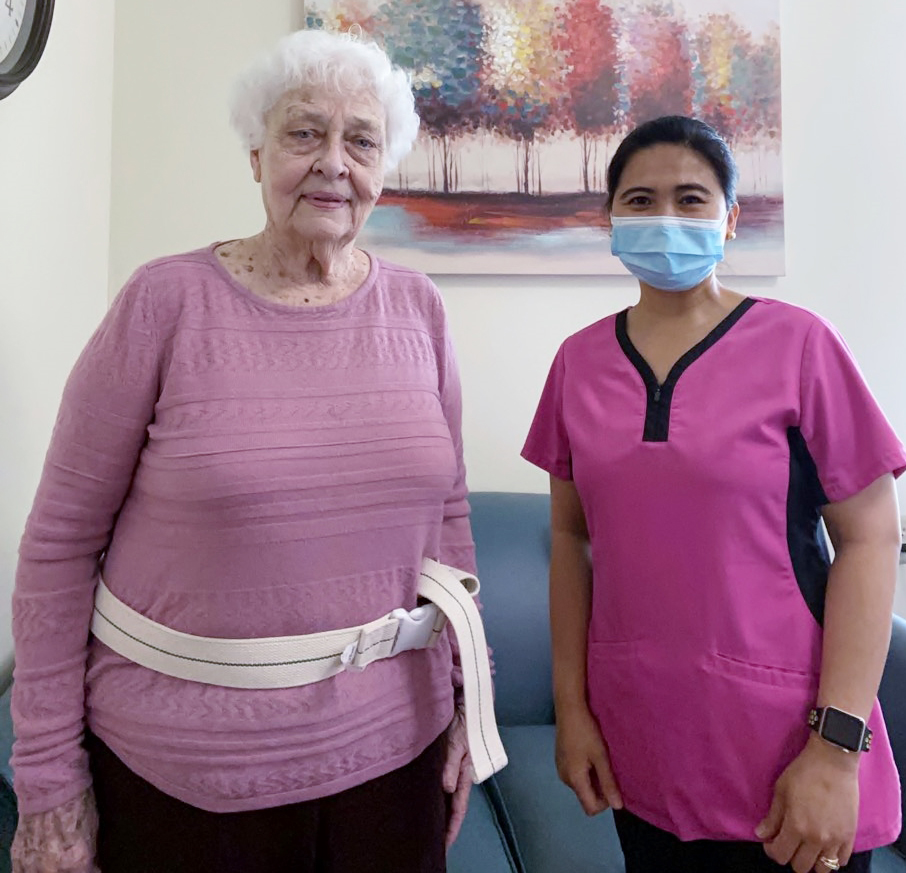 Pictured: Dorothy Luckert with Leah Beltran, PT
"I came to Golden Years needing rehab from a bout of coronavirus and pneumonia. I entered the hospital on April third and was on a ventilator for 11 days. I did not walk until beginning therapy on April 20 and could not do anything physically on my own."
"During my rehab stay, I was well-treated and encouraged to do more each day. I was given many tips on doing things more slowly and pacing myself. I was challenged each day and reminded that I was one step closer to going home. I can now walk with a walker and I'm continuing to improve more each day! I'm back to eating normal and can now bathe and dress myself. Also, my oxygen level need has dropped to 1 liter."
"The therapists (PTA's, PT's and OT's) all genuinely cared about me and my progress. They are trustworthy and knowledgeable about my needs. Getting myself back to normal seemed to really be their main goal."
More Stories