FREQUENTLY ASKED QUESTIONS FOR OUTPATIENT THERAPY
Could Outpatient Therapy help you?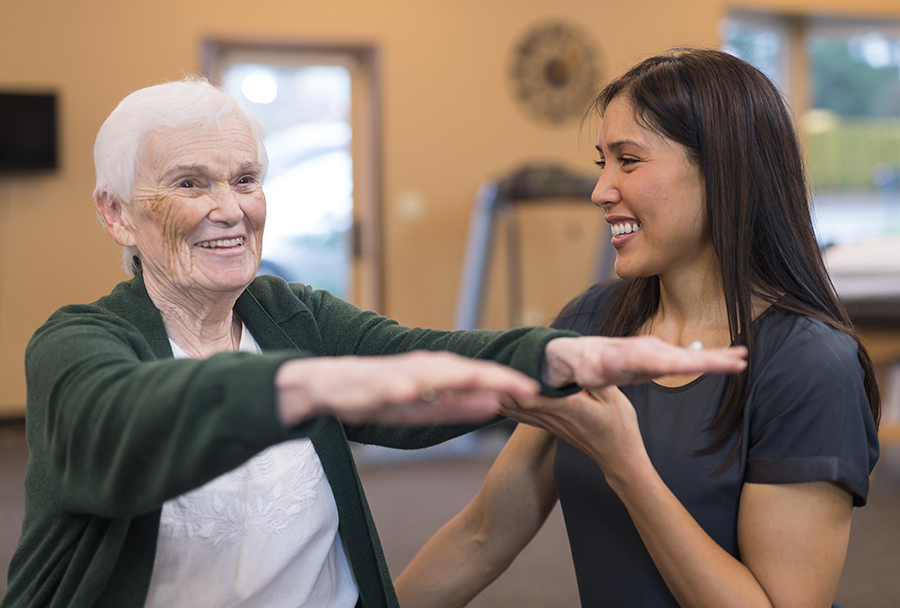 If you answer "yes" to any of these questions, outpatient therapy may be your answer. Contact us to discuss outpatient therapy treatment options available for you.
Are you having problems with your balance?
Have you recently fallen?
Is pain affecting daily activities in your life?
Are you having difficulty with bathing, dressing, toileting or preparing meals?
Are you having trouble swallowing or choking frequently during meals?
Are you becoming tired easily or feel that you've lost some strength?
Are you having trouble putting on clothes, getting out of bed or bathing?
Have you been avoiding social engagements or feel anti-social due to your health?

How do I become a patient?
Getting started, we encourage you to talk with your primary care physician about any conditions that may be causing pain or restricting activities. Once you receive a prescription for outpatient therapy, you can contact us to schedule your first appointment. Be sure to bring your insurance card with you to your therapy appointment.

How long are my therapy sessions?
For physical, occupational or speech therapy, initial evaluations are scheduled for 45-60 minutes. The therapist will then establish a treatment plan with recommendations for frequency and duration of therapy based on your prescription and diagnosis.

What do I wear to my therapy appointments?
We encourage you to wear clothes that are comfortable and easy to move around in. Socks and rubber soled shoes are also recommended.

How is outpatient therapy paid for?
Outpatient Therapy is covered by Medicare and most major insurance providers. We will be happy to verify your benefits prior to starting therapy.

Common Conditions Treated
Fractures, Sprains & Strains
Back, Neck & Shoulder Pain
Sciatica
Pre & Post-Orthopedic Surgeries
Herniated Discs
Arthritis
Tingling or Numbness
Carpal Tunnel Syndrome
Bursitis/Tendinitis
Rotator Cuff Injuries
Pain Management
Balance and Gait Training
Cardiac Conditions
Stroke Recovery
Neurological Conditions
Vertigo