Walnut Hills named U.S. News Best Nursing Home
U.S. News recently named the Walnut Hills Nursing Home in Walnut Creek as a Best Nursing Home for long-term care.
U.S. News has been rating nursing homes since 2009 with the goal of helping families research facilities and find a nursing home that excels in the type of care their loved one needs.
This year U.S. News evaluated more than 15,000 nursing facilities throughout the country, and 1,139 of those facilities including Walnut Hills were rated High Performing, thus earning the distinction of a U.S. News Best Nursing Home.
The long-term care rating is based on the assessment of nine quality measures that focus on staffing, outcomes, resident complaints and processes of care. All data used in the ratings comes from publicly available sources published by the Centers for Medicare and Medicaid Services.
"Walnut Hills is proud to be named a Best Nursing Home," said Rob Aneshansel, executive director. "Our high-quality care here can be attributed to the excellent, compassionate team members who give of themselves every day to meet the needs of our residents."
In addition to nursing care, Walnut Hills offers independent-living homes and catered and assisted-living apartments and suites, as well as inpatient rehabilitation and outpatient therapies on a campus on Olde Pump Street in Walnut Creek.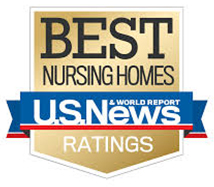 More News