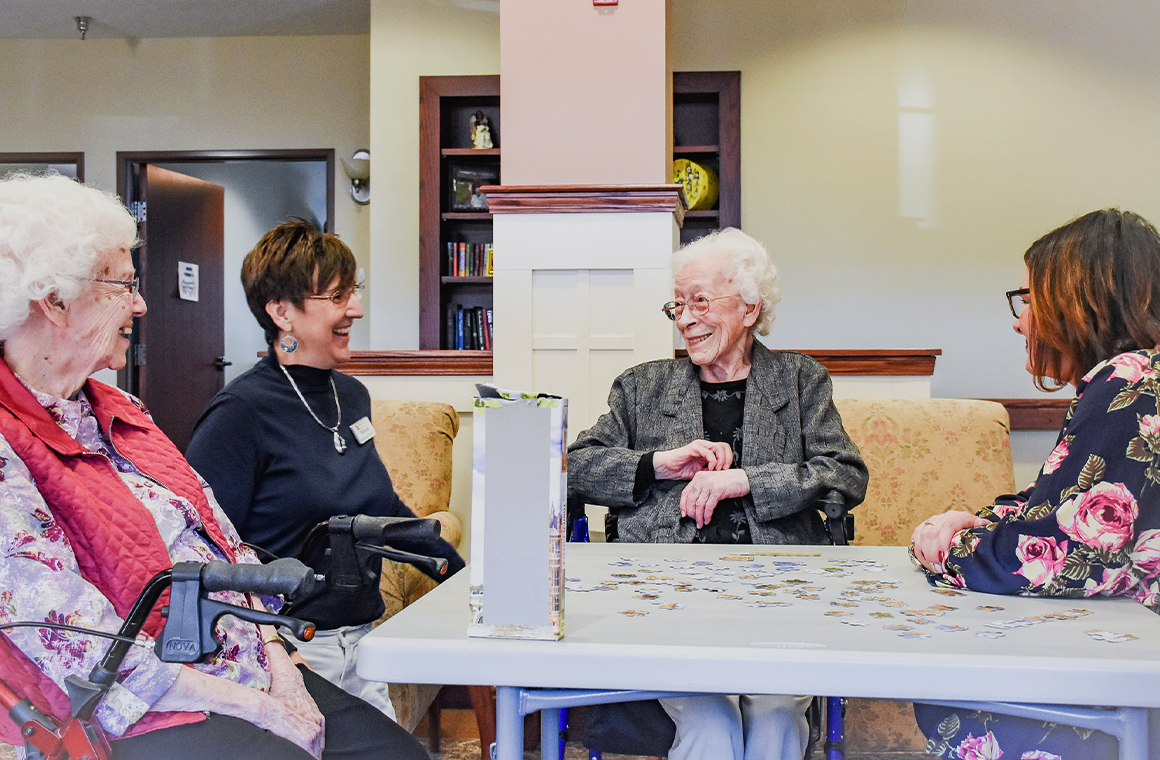 How do you talk about it?
Life is constant change. Whether you're making the decision to move to a continuing care retirement community for yourself or someone you care about, emotions run high. That's why communication and patience are key.
Recognize it's emotional. Moving can mean leaving a family home, dear friends, or even a spouse. Honor those emotions.
Be an active listener. If you're helping a loved one prepare for a move, remember no one likes to feel dictated to. Let your loved one own his/her process.
Give yourself time. Moving to a CCRC shouldn't be an overnight decision. Plan for it. The time from the first conversation to move-in day can take years. Make sure to consider timing when discussing moving to a retirement community.
Essential questions to consider:
Do you prefer to age in place? If so, what's your plan?
Do you need to downsize?
If care is needed, how will those needs be addressed?
Helpful resources
Compare Nursing Homes
AARP Nursing Home Evaluation Checklist
Download a Nursing Home Checklist
Leading Age National
Medicare and You
U.S. Department of Veterans Affairs
Everence Financial