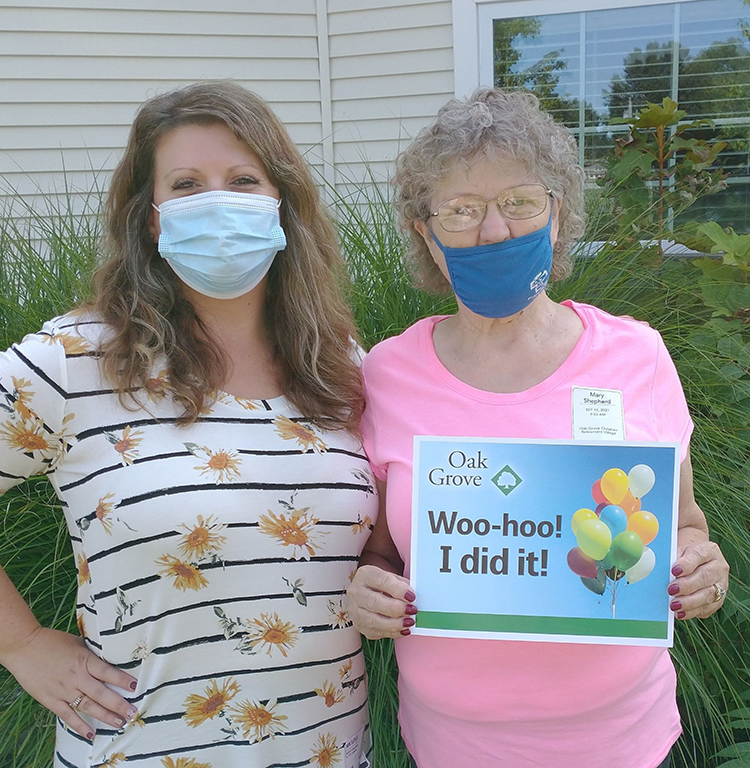 Patient: Mary Shepard with Sara Stafford, PT
Mary came to Oak Grove outpatient therapy for chronic neck pain.
"I received great service and therapy was very educational. I learned about positioning of my neck while sleeping and posture during activities. I can now move my neck with less pain and I'm having minimal to no headaches. I would recommend others to try therapy before your issues become chronic. You can get education to prevent and maintain your body."
Patient: Nancy Roelfs with Christine Nevill, PTA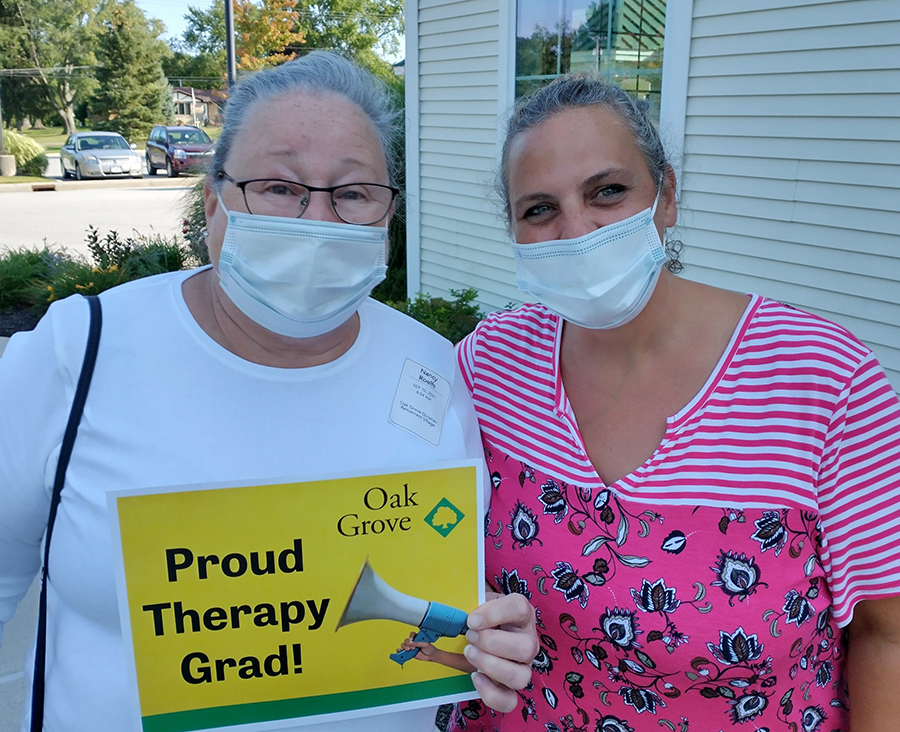 Nancy came to Oak Grove outpatient therapy to recover from a meniscus tear to her knee after a fall.
"I had a wonderful experience here. I made great gains and I don't think I could have improved this much on my own. Therapy works! It restores what you lost and regains your confidence to return to activities you enjoy. The skilled and educated therapists were the best equipment for my successful outcome!"
More Stories