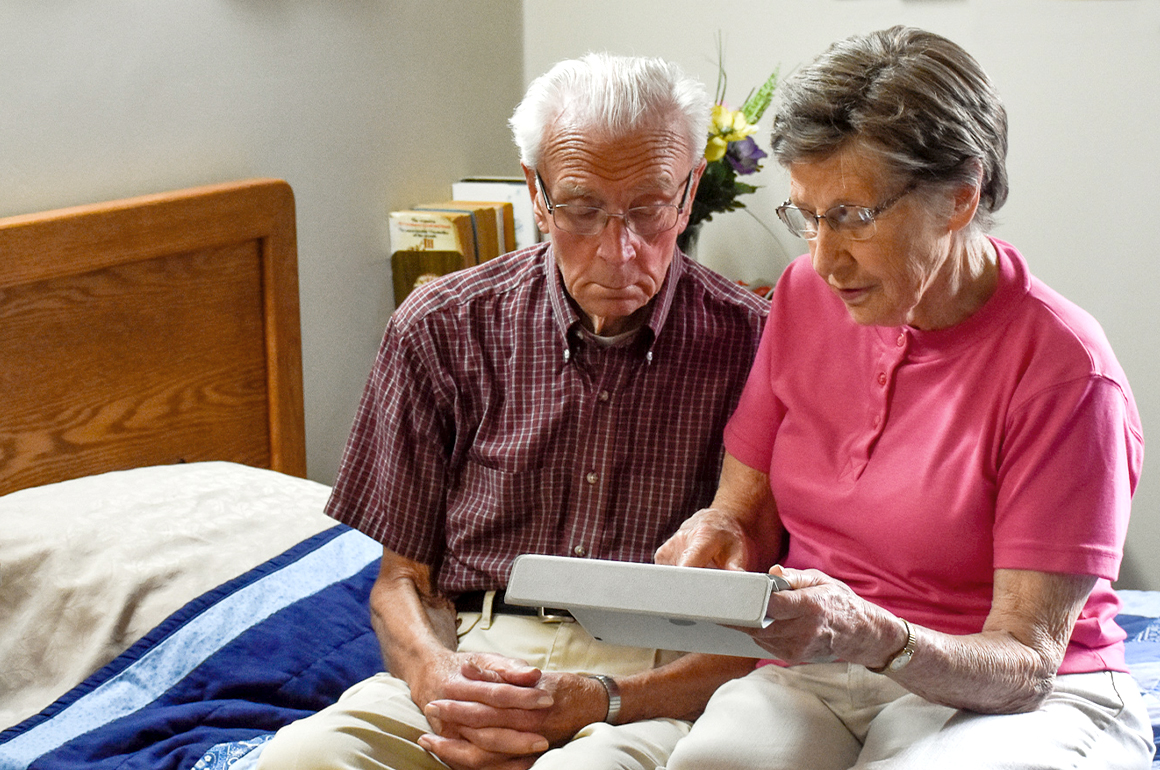 What's it cost?
Think a continuing care retirement community is out of your price range? Think again. We'll guide you through the costs of our living and care options, plus point you to helpful resources on planning for retirement.
Care Options
Independent Living
Independent living residents may pay a monthly service fee which may include utilities, property taxes, community services, and home maintenance as examples. Residents are typically not charged for grounds/lawn care or home and appliance repairs/replacement that are no fault of their own. The monthly service fee is subject to increases which cover increases to costs of living. The services included in the monthly service fee varies at each campus.
On some campuses, monthly rentals are also offered for independent living homes. Rentals offer residents the opportunity to pay no entry fee. If you plan to live independently for only a few years, this may be your best solution.
HUD Housing is offered on some campuses for residents who qualify for low-income subsidized housing. This housing is subject to federal regulations and requirements.
When residents choose our campuses at the independent living level, they are given priority admission to the next levels of care as needed. This is a major benefit to choosing a continuing care retirement community. Rest easy, you'll always have what you need.
For independent living, all residents sign what we call a life lease agreement. This means the resident(s) do not own the home but have use of it for as long as they are able to live independently. Residents can choose between refundable and nonrefundable options.
Refundable life lease agreements have a higher entry fee, but a percentage of it will be returned when the home is re-leased. The refundable entry fee allows residents to have funds available for their next level of care or to provide an inheritance for beneficiaries. The downside is that residents don't have use of these funds during their stay in independent living.
Nonrefundable life lease agreements allow for a lower initial cost, but none of it will be returned when the resident moves out of independent living and the home is re-leased to the next resident. This option is good for residents who feel they will live independently for a while and would prefer to have use of their funds and any income it may generate.
Assisted Living
At Greencroft Communities, the price structure is typically monthly rent with charges added on depending on the level of care needed. This ensures that residents only pay for the care needed. Some campuses participate in the Medicaid waiver program, which allows us to accept residents who have limited funds to pay for this level of care.
We also accept some long-term care insurances which have an assisted living benefit. We can help you understand what's in your policy and we'll take care of the billing.
Healthcare
There are several structures in place to pay for skilled nursing services. For residents with chronic care needs who have the funds to pay for their stay, there is a daily rate charged in addition to ancillary services and products needed.
There are other forms of reimbursement accepted depending on whether a resident has had a hospital stay and requires rehab or a higher level of skilled nursing service. Most residents would use their Medicare or Medicare replacement plan to cover fees for a short-term stay.
For residents who run out of funds to pay for their stay, Medicaid assists with covering a resident's long-term stay. This requires an application and acceptance by the state in order to qualify. We also accept reimbursement from insurance providers for short-term stays for rehabilitation and skilled nursing. Team members at each community can assist in answering questions about how to pay for a stay in one of our healthcare centers, as well as assisting with applications.
At every level of care, our knowledgeable team is here to help you through the process. We can help you find the answers you need to make the right decision for you and your family. Lean on us!