Hamilton Grove Centennial Garden Development Project
Hamilton Grove has more than 200 acres of open space and woods to enjoy! We know that national studies show that when seniors can be outside, enjoying nature, their level of stress related illnesses, loneliness and depression diminishes. Safety for residents to freely walk is a critical factor in accessibility to outdoor spaces. During COVID, many of our residents were unable to be outside for nearly a full year or longer because of limited mobility and safe, accessible places for our residents to enjoy!
Therefore, we are creating a garden area to be located in front of our West wing where residents from all areas of our facility can safely access. It will be wheelchair accessible with walkways for those with limited mobility. Designed with beautiful trees and plants, benches, umbrellas and a fountain and planters where residents can enjoy raised gardening.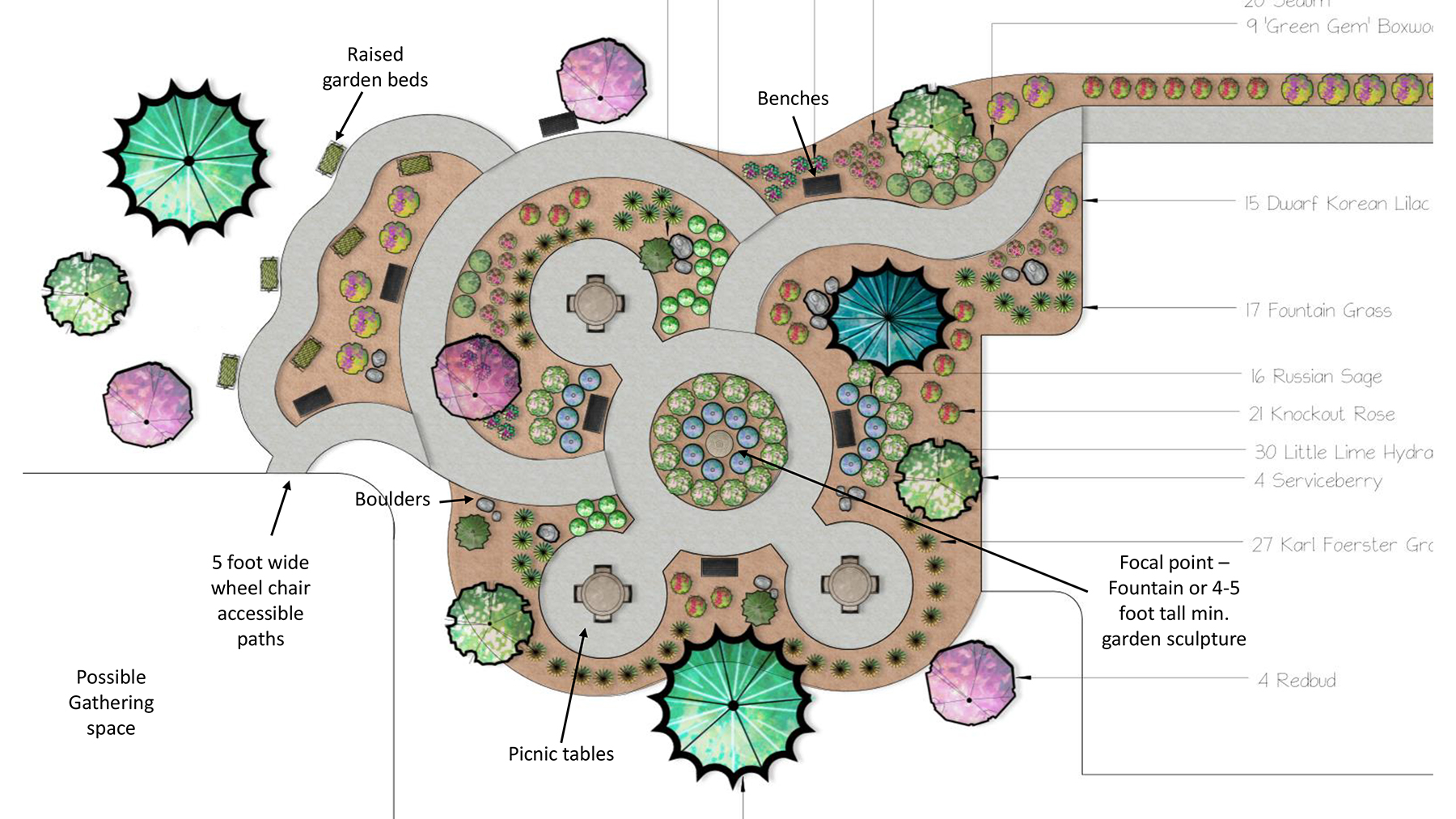 You can help us realize this dream! Our Centennial celebrations have enabled us to begin the fundraising for this project. Our goal is to raise another $40,000 in donations and sponsorships so that we can qualify for matching grants to complete the project. To get us started as soon as possible, we will start this project in phases which you will see on our garden plans. Please consider a gift at one of the levels below. With everyone's help, we can make this project a reality! Click here to to donate.
Tree of Life: $5,000 (garden segments)
Pathway: $2,500 (sidewalks)
Tranquility: $1,000 (benches and seating)
Golden Leaf: $500 (fountains and trees)
Foliage: $250 (small trees)
Flora: $100 (flowering bushes)
Blossom: $50 (flowers)
Start $25 (filler)
Click here to to donate. Thank you for your support!
More News